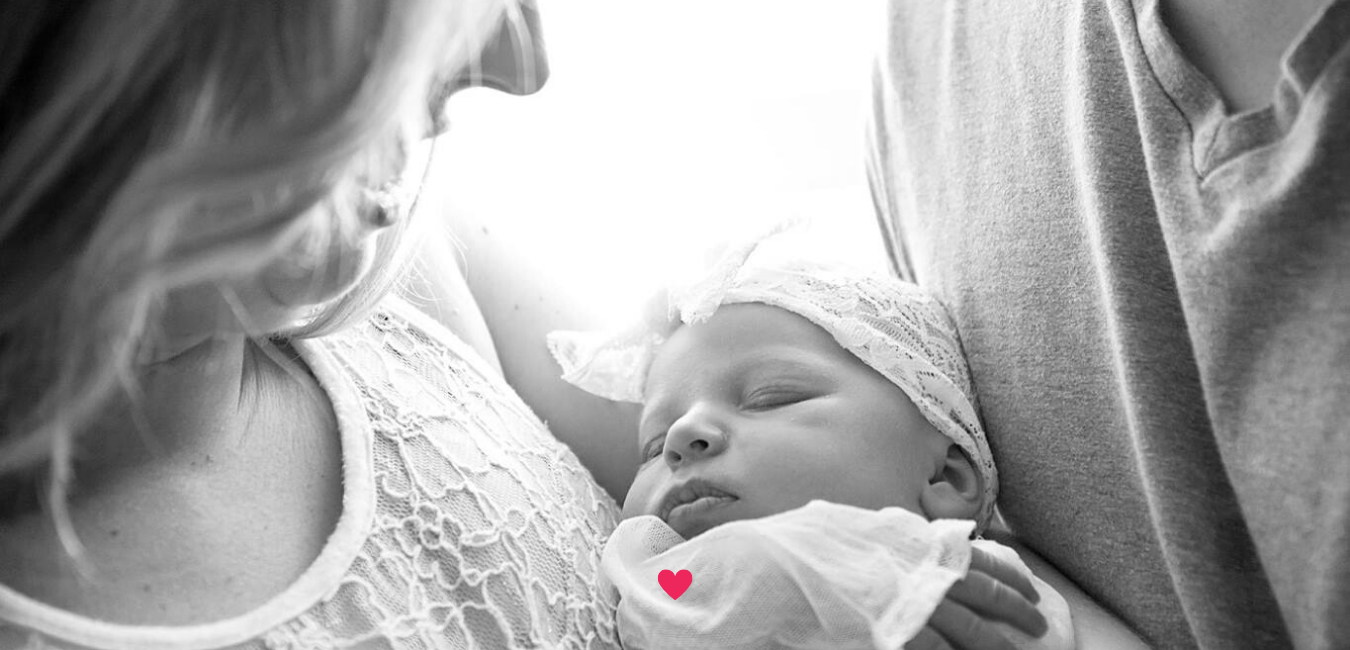 Working with our agency…
CincyNanny works as your family's agent to recruit, pre-interview, pre-screen and vet candidates who align with your position and family values. You share in the interview process and choose which nanny will join your family team. We make the process efficient and seamless, offering our expertise and connection to our industry experts. 
The CincyNanny Advantage
Over 10 years ago, CincyNanny began a network for professional nannies, offering continued training unlike nothing else in Cincinnati! A majority of our candidates apply from within that ever-growing community. We have a great reputation among nannies and proud to offer your family our connection with THE BEST.
VETTED
Safety is #1! Our screening process is the most thorough. Including county level criminal checks, sex offender search, driving record + drug test.
EXPERIENCED
Candidates must have a minimum of 2 years professional child care experience. Each will  pass the INA Basic Skills Assessment to proceed.
TRAINED
All candidates are CPR + First Aid Certified prior to start. All nannies are encouraged to partake in our quarterly trainings. 
RELIABLE
References will confirm a candidates work history including their depenability + punctuality. 
ALIGNED
Candidates who align with your family's unique needs and values. Nannies who are flexible to adapt to each child's needs + stages.
COMMITTED
Candidates give a minimum of a 1-year commitment. Most career nannies seek to invest into children + families long-term.
What are nannies paid?
Currently, career nannies are seeking $22-28/hour dependent on experience, education, expertise as well as the specific position requirements. While you can hire a nanny for less through other avenues, the level of candidates that apply with CincyNanny are seeking this range. Nannies are paid by the hour for every hour worked, anything over 40 hours in a week is subject to overtime pay (time and a half).
The family is the employer of the nanny and pays them directly. Taxes are withheld. Nannies are employees rather independent contractors and therefore should receive a W-2 not a 1099.
Most nannies receive benefits such as paid time off, paid holidays, mileage reimbursement, and professional development reimbursement. Some career nannies will ask for a healthcare stipend. CincyNanny can help you determining an hourly range and benefits specific to your position and expectations.
What does placement service cost?
Non-refundable Engagement Fee: $450 is due prior to the Family Assessment. 
Referral Fee per hire: 12% based on the Candidate's Gross Annual Compensation. Minimum fee is $3,000. 
How long does it take?
The process can take 3-6 weeks for a full-time position (40 hours/week), sometimes longer for a part-time position (20-39 hours/week). Positions that have rates in line with the job expectations and offer additional benefits will be more attractive and can close sooner. Families that are able to interview and trial quickly will help that timing as well. Keep in mind that a nanny may need to give 2-4 weeks notice at their current position.
How do you vet candidates?
We actively receive applications, review professional resumes, and vet candidates, significantly narrowing down the pool of applicants to truly qualified, superior candidates.
13-point screening process includes: 
+  Application
+  Essay questions
+  Confirmation of experience, minimum of 2 years in professional child care
+  Resume review
+  Initial pre-screens assuring alignment of job specifics, pay, schedule, experience, etc.
+  Thorough reference calls for both competency and character
+  In-person behavioral interview and expectations agreement
+  Confirmation of CPR/First Aid status
+  DISC Personality Assessment
+  INA Basic Skills Assessment, requiring 70% passing in the subjects of health, safety, nutrition, professionalism and child development.
+ Background Check
+ Motor Vehicle Record
+ Drug Test
Our experience and expertise save you time in the process.  We know the red flags to look for as we review resumes. We dig deeper into a reference's response when we notice change in tone. We offer a non-emotional approach and base acceptance of candidates on their proven reliability and character. We narrow in on individual candidate's skills and priorities to support a long-term match.  
What are my employer obligations?
The family is the employer of the nanny and pays them directly. Taxes are withheld. Nannies are employees, not independent contractors and therefore should receive a W-2 not a 1099.
Nannies are at-will, hourly employees, subject to overtime rates (time and a half) after 40 hours in a week.
Families agree to pay a fair wage legally adhering to FCRA law.
Family agrees to withhold taxes. Employee's portion is all federal, state and city taxes, and half of social security & medicare. Employer's portion is the other half of social security & medicare, workman's compensation and unemployment tax. The employer's portion of taxes is usually an additional 9-11% to the employee's gross hourly rate. 
*Note, CincyNanny is not an expert, but happy to connect you with one to make this very simple. We will provide you with resources during the Family Assessment. 
Where do you find nannies?
CincyNanny began as a community for nannies back in 2009, so career nannies have been looking to us for over a decade for social connections, trainings and jobs.  Referrals are constant; great nannies know great nannies.
In addition, we use all the recruiting avenues to post jobs and acquire new talent. We are constantly interviewing and funneling the candidate pool to gather  experienced, committed, and superior candidates.
What is included in the background screening?
Children's safety is #1!
When designing our rigorous check, we  looked to the International Nanny Association and align with the highest standards for screening candidates. 
We partner with a local expert, HRProfile Employment Screening, to collect information from the candidate. The package includes:
+ Social Security Skip Trace
+ 7-Year Look Multi‐County Criminal Check
+ Protective Orders
+ National Criminal Database
+ Violent Sex Offender Search
+ Motor Vehicle Record
+ 9-panel Drug Test
Background Screening is typically back in 48 hours, where Drug Testing can take 2-5 days. 
Do you offer back-up care?
In the past, we have been able to provide back-up care from nanny candidates who are in between jobs that are open to filling in for families and look to help our clients when the occasional need comes up. We do not offer same day or emergency requests and need several days to coordinate. At this time, due to Covid, we are not offering back-up care. We hope to bring back this service in the future. 
Do you service nanny shares?
A nanny share can be an economical way to have the benefits of both nanny care and group childcare. One nanny will care for the children of two families at one location (or rotate locations). The families will both individually employ the nanny, sharing the cost.
For this to be successful, families must first find a family match – agreeing on hours, expectations, length of employment and qualities they are seeking in a nanny (CincyNanny does not facilitate the family match).
CincyNanny will partner with your full-time nanny share (40+ hours/week) to complete a Family Assessment with both families together to design the job and help navigate this type of arrangement. Nanny Shares typically offer a higher, more competitive hourly rate than a comparable position with a single family; typically 33% higher. There is added risk for the nanny; they may be nervous about the potential of the job ending, as well as, navigating working relationships with multiple employers. This arrangement can be tricky and often more short-term, CincyNanny can help families think through the logistics to make this working relationship both attractive to candidates and successful.
Nanny Share Fees:
Non-refundable Engagement Fee of $450 from each family due prior to the Family Assessment. 
Referral Fee: 18% based on the Candidate's Gross Annual Compensation (9% due from each family). Minimum fee is $5,000. 
What if it doesn't work out?
Our success rate is high, but on occasion should the nanny you have hired not be working out, please call us immediately. Many common issues can be worked through with some coaching and communication. 
However, if you and the nanny cannot come to terms, we've got you!  In the event of employment termination, within 1 full year of the nanny's start date, CincyNanny will apply a pro-rated portion of your referral fee toward your next search!
What are CincyNanny's requirements of us?
Complete the initial Family Application
Agree and sign the Client Agreement & pay the Engagement Fee prior to the Family Assessment
Agree to a Family Assessment with CincyNanny, so we can thoroughly understand your family's needs and values as well as the unique position.
Agree to a mutual Work Agreement with nanny that you hire
Agree to pay a fair wage and withhold taxes, legally adhering to FCRA laws
Complete the Referral Fee, due within 7 days of nanny's acceptance of offer and at no later than 48 hours prior to employment start.
We are so excited to work with you. Please complete the family application
and we will reach out to set up a call on the next business day.